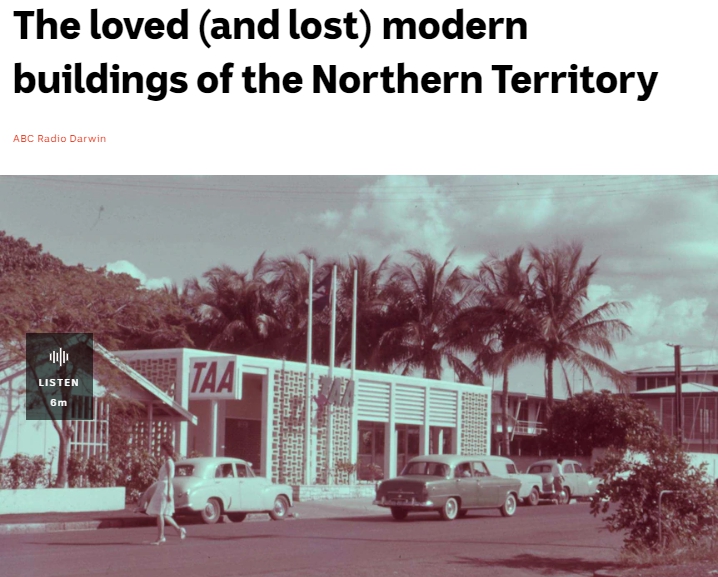 A interview with Emilio Fuscaldo (creator of NT Modern) on ABC Radio Darwin.

Click here to listen to the interview.





Darwin, a Map Guide To The Architectural Hertiage Of The City.

A pamphlet produced by Adrian Welke & Philip Harris of Troppo Architects, in the early 1980's, for the Australian Institute of Architects to record significant buildings in and around Darwin.

Click here to download a copy of the guide.




David Bridgman, Acclimatisation: architecture at the top end of Australia, The Royal Institute of Architects, 2003.




Adrian Welke, Justin Hill, James Hayter & Phil Harris, Influences in Regional Architecture, Murray Bridge: BridgePrint, 1978.




Lost & Found - Darwin Modern, a radio show and podcast dedicated to modernist gems in and around Darwin.




The Library & Archives NT website has thousands and thousands of searchable images.