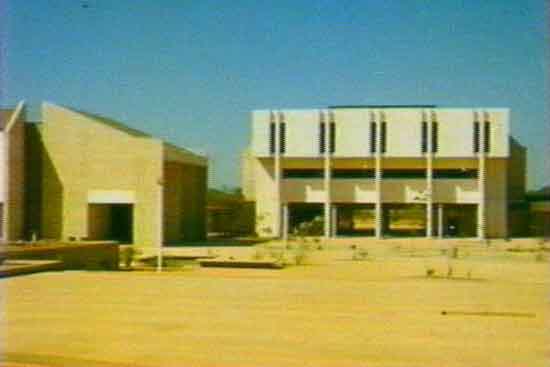 BUILDING 3

CHARLES DARWIN UNIVERSITY
ELLENGOWAN DR
CASUARINA NT 0810

PHOTOS: E FUSCALDO


CDU University Theatre Building from
1974, which has a distint Darryl Jackson vibe about it.
The older photograph above is from 1974, prior to Cyclone Tracy, when the university was known as the Darwin Commuity College. As well as the theatre building, it clearly shows the original library building beyond.